Our Vision
Our vision is to empower, encourage and support the body of Christ to fulfill their Kingdom mandate. Touching the world with the love of God. It began with a dream that lead to the establishment of FTTN. Read more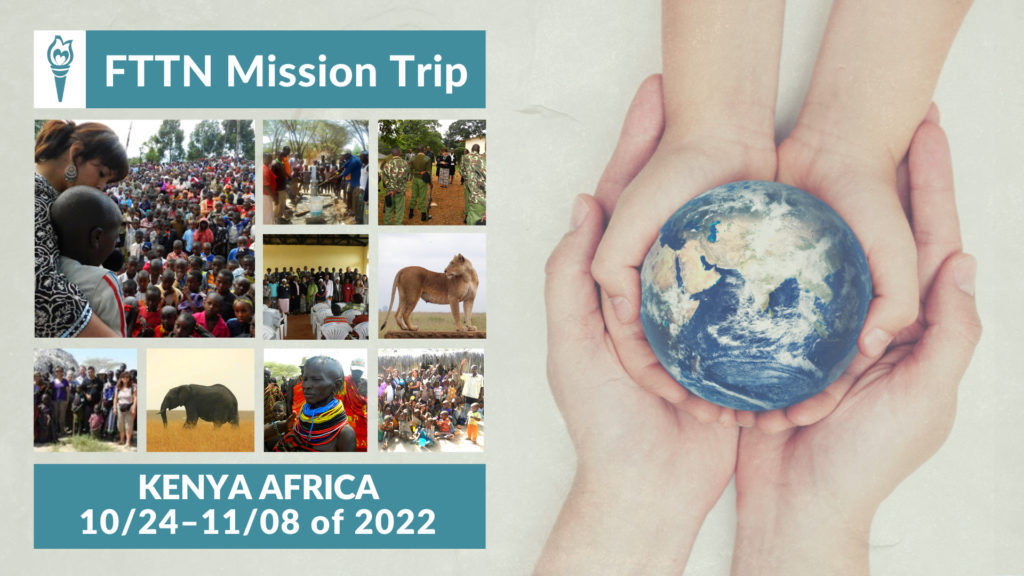 We traveled to Nairobi, Dandora, and Eastern Province where we ministered at local churches, leaders, women's, youth events, and held evening miracles crusades.
11-8-2022 Update:
Beloved. We arrived home safely yesterday early afternoon. Words of gratitude are inadequate to convey how grateful we are for your prayers. The Lord added to the church hundreds, if not thousands, of souls to the body through this mission. Many were healed, set free, and delivered. So much happened journals cannot contain the wonders the Lord did through the hands and words of each and all of the team members. I am humbled by His compassion and love manifested over and over again for the people of Kenya. Please follow us on fb (link below) as I will continue to post testimonies of what the Lord did over the next few days. 
Love and blessings to all, Jessica.
2021 Kenya Post Mission Video