Our Vision
Our vision is to empower, encourage and support the body of Christ to fulfill their Kingdom mandate. Touching the world with the love of God. It began with a dream that lead to the establishment of FTTN. Read more
Peru Trip 2022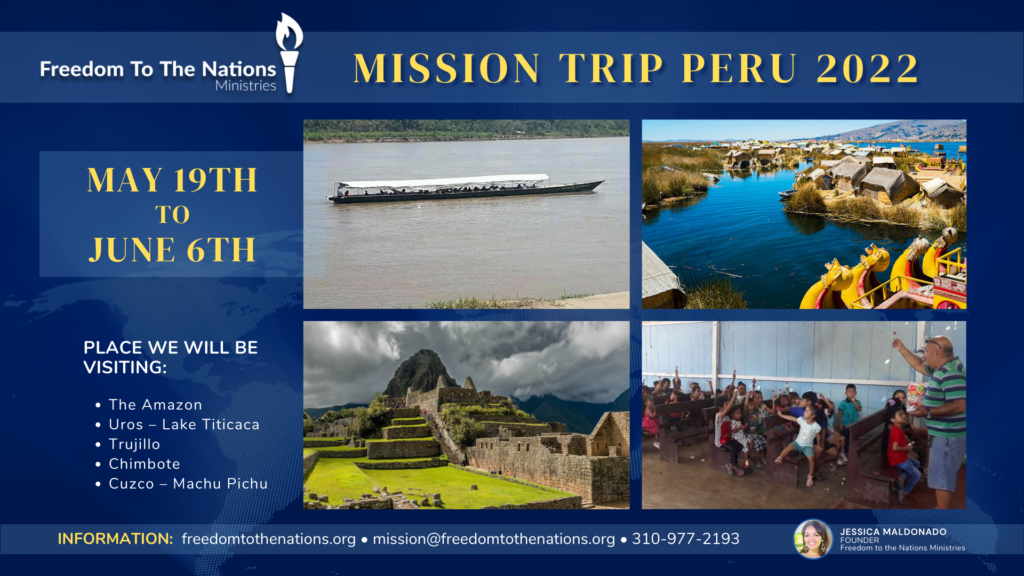 Watch TV Peru clip: 
Trip Summary:
When: May 19- June 6, 2022
What: We will be ministering to children, adolescents, adults, church leaders, evangelistic outreaches, miracle crusades, conferences, and feeding program.
Where: Amazon jungle (Cuyparillo, Tarapoto, and Uros Islands in Lake Titicaca) travel via canoe, boats, and small planes. Then to cities on the coast, Trujillo and Chimbote to visit churches and minister in miracles crusades. Lastly, for R&R we will tour the frontier of the Amazon Jungle and the Andes Mountain Range, at the City of Cuzco and one of the 7 world wonders, "Machu Picchu", the forbidden city of the Inca Empire.
2022 Peru Team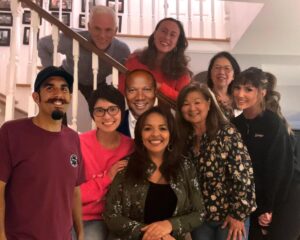 Peru Team! Keep us in your prayers.