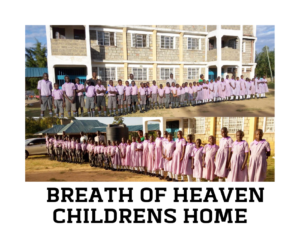 Breath of Heaven Children's Home is located in Kakamega, Kenya and It houses approximately 80 children. These children have lost their parents due to famine or war. Some children have one parent who is unable to feed them or school them, Others have elderly grandparents who are not able to care for them. And others have no family at all. These precious children have found a home through the love of their new family at Breath of Heaven Children's Home.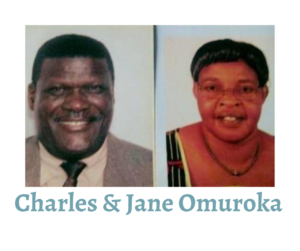 Apostle Charles and Pastor Jane Omuroka are better known as "Papa Charles" and Mama Jane." Together they have been in ministry for over thirty years. Apostle Charles travels to the nations and equips the body of Christ while Pastor Jane shepherds their congregation.  These amazing and well loved spiritual leaders have raised hundreds of spiritual children through their congregation and bible college. Breath of Heaven Childrens Home was a vision the Lord gave them to: care, protect, and raise up the next generation of Kakamega children to fulfill their destiny and purpose. We are blessed to partner with them to in this journey.
How can you help? Click on the donate button below and memo: Breath of Heaven Childrens Home.
Your donations will go towards food, shoes, uniforms, and other basic needs. Thank you!
6-23-22 Update:
Current need is for a septic tank. It is under construction at Breath of Heaven's Children's Home $ Cost: 6700. please make donations to FTTN. memo septic tank